Black Car Service in Fort Lauderdale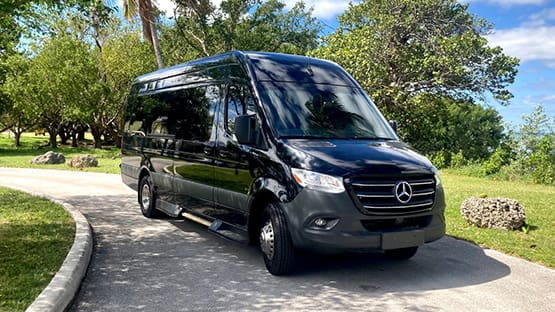 Welcome to Presidential Limo, your premier provider of black car service in Fort Lauderdale. Whether you are a local resident or visiting our beautiful city for business or pleasure, we offer the highest level of luxury transportation to meet all your needs.
With our fleet of meticulously maintained and impeccably presented vehicles, coupled with professional and courteous chauffeurs, you can trust us to deliver top-notch service that exceeds your expectations. Sit back, relax, and let us take care of everything while you enjoy a comfortable and stress-free ride around Fort Lauderdale in style. 
Contact Presidential Limo today for an unforgettable experience.
What is black car service?
Black car service refers to a premium type of transportation offering a higher level of luxury and comfort than standard Taxi or rideshare services. It typically involves chauffeur-driven, high-end vehicles, such as sedans or SUVs, which are well-maintained and presented in black to provide a sleek and elegant appearance.
Black car service is often preferred by individuals who value privacy, professionalism, and exclusivity during their travels. It caters to various occasions, including airport transfers, corporate events, weddings, special celebrations, city tours, and more. The chauffeurs employed by Presidential Limo are highly trained professionals who prioritize customer satisfaction and ensure that every ride is safe, efficient, and enjoyable.
Whether you are a business executive looking for a reliable mode of transportation or a traveler in need of a comfortable and luxurious ride, our black car service offers a heightened level of convenience and sophistication. It allows you to travel in style, arrive at your destination on time, and enjoy an overall premium experience.
What to do in Fort Lauderdale?
Fort Lauderdale is a vibrant and diverse city, offering a wide range of activities and attractions for visitors to enjoy. Here are some popular things to do in Fort Lauderdale:
Explore the beaches:

Fort Lauderdale is known for its stunning beaches, such as Fort Lauderdale Beach, Las Olas Beach, and Pompano Beach. Relax on the sand, soak up the sun, or take part in water sports like paddleboarding or jet skiing.

Take a water Taxi tour:

Discover Fort Lauderdale's intricate network of canals by hopping on a water Taxi tour. This unique experience allows you to cruise through Millionaire's Row and see magnificent waterfront mansions while learning about the city's history.

Visit the Bonnet House Museum & Gardens:

This historic estate features a stunning main house filled with art and artifacts, as well as lush gardens, nature trails, and an interactive visitor center. It offers a glimpse into the lives of the wealthy Birch family who once resided there.

Explore Las Olas Boulevard:

This vibrant street is lined with unique shops, boutiques, art galleries, restaurants, and cafes. Take a leisurely stroll along this iconic strip and experience Fort Lauderdale's eclectic culture.

Discover the Everglades:

Embark on an adventure to the nearby Everglades National Park for an unforgettable airboat tour or guided wildlife excursion. Witness incredible biodiversity while learning about the importance of this unique ecosystem.

Visit the Museum of Discovery and Science:

Perfect for families, this hands-on museum features interactive exhibits, an IMAX theater, and a 3D printing lab. Explore topics such as space, dinosaurs, ecosystems, and more.

Take a gondola ride:

Experience a taste of Venice by enjoying a romantic gondola ride along the picturesque canals of Fort Lauderdale. Sit back and relax as you glide through charming residential areas with your own personal gondolier.

Enjoy waterfront dining:

Fort Lauderdale boasts many waterfront restaurants offering delicious cuisine with stunning views along the Intracoastal Waterway or New River. Indulge in fresh seafood, international flavors, and creative cocktails while enjoying the scenic waterfront ambiance.

Visit the NSU Art Museum:

Located in downtown Fort Lauderdale, this museum houses an impressive collection of contemporary and modern art. It also hosts rotating exhibitions, lectures, and educational programs for visitors of all ages.

Go shopping at Sawgrass Mills:

Shopaholics will delight in visiting one of the largest outlet malls in the United States.

Sawgrass Mills

features over 350 stores offering discounted prices on designer brands and popular retailers.
Whether you prefer outdoor adventures, cultural experiences, or simply relaxing by the beach, Fort Lauderdale has something for everyone to enjoy.
Where to stay in Fort Lauderdale?
Fort Lauderdale offers a wide range of accommodations to suit different preferences and budgets. Some popular areas to consider for your stay include:
Fort Lauderdale Beach:

This is the prime location if you want to be close to the beach action.

Numerous hotels and resorts along or near Fort Lauderdale Beach offer stunning ocean views, direct access to the beach, and proximity to vibrant restaurants, bars, and shops

.

Las Olas Boulevard:

Known as the heart of downtown Fort Lauderdale, staying in this area puts you in close proximity to dining options, boutique shopping, art galleries, and nightlife entertainment. There are several waterfront hotels along Las Olas Boulevard that offer both comfort and convenience.

Wilton Manors:

If you're looking for a vibrant and LGBTQ+-friendly neighborhood,

Wilton Manors

is a great option. Located just north of downtown Fort Lauderdale, this area offers boutique hotels, charming bed and breakfasts, and a lively LGBT nightlife scene.

Hollywood Beach:

While technically in the neighboring city of Hollywood, staying on Hollywood Beach provides a quieter and more relaxed atmosphere compared to Fort Lauderdale Beach. It offers beautiful sandy beaches, oceanfront accommodations with beachfront dining options, and easy access to the famous Hollywood Broadwalk.

Downtown Fort Lauderdale:

If you prefer to be centrally located with easy access to cultural attractions like museums, theaters, and art galleries, consider staying in the downtown area. There are modern hotels and upscale accommodations that offer convenience and proximity to entertainment venues, shopping centers, and dining options.
No matter where you choose to stay in Fort Lauderdale, booking your accommodation in advance is advisable as it can get quite busy during peak seasons.
Airport black car service in Fort Lauderdale
Presidential Limo is your trusted provider of airport black car service in Fort Lauderdale. We understand the importance of a seamless and stress-free travel experience, which is why we offer reliable and professional transportation to and from Fort Lauderdale-Hollywood International Airport.
Our fleet of luxury vehicles ensure you arrive or depart in style and comfort. Our chauffeurs are experienced professionals who prioritize punctuality, making sure you reach your flight or destination on time, every time.
Whether you are traveling for business or pleasure, our airport black car service provides a high level of professionalism and convenience. We offer round-trip service for arrivals and departures at Fort Lauderdale, Palm Beach, and Miami International Airports. 
Our drivers will also meet you inside the terminal and assist with your luggage. With our commitment to exceptional customer service, we strive to make your journey as smooth as possible.
Have questions about our luxury airport black car service in Fort Lauderdale? Contact us today. 
Private black car service in Fort Lauderdale
Presidential Limo is the leading provider of corporate, executive, and private black car services in Fort Lauderdale. We understand the importance of reliable and professional transportation for business executives and discerning individuals.
Our black tuxedo professional drivers cater to your specific needs. Whether you require transportation for corporate meetings, shopping, a night out on the town, charity events, trade shows, conferences, client visits, or any other event, our skilled chauffeurs will ensure a smooth and comfortable ride.
At Presidential Limo, we prioritize professionalism, confidentiality, and efficiency in every aspect of our service. Our experienced chauffeurs are trained to provide personalized attention and prioritize customer satisfaction.
Trust us to exceed your expectations with our prompt arrivals, impeccable presentation, and attention to detail. We understand the demands of a busy schedule and are committed to providing seamless and luxurious transportation.
Experience the utmost comfort and convenience with our black car service tailored to suit your needs.
Port Everglades black car service in Fort Lauderdale 
Presidential Limo is your premier provider of Port Everglades black car service in Fort Lauderdale. We understand the importance of reliable and efficient transportation when cruising from Port Everglades.
Our experienced chauffeurs will ensure a seamless and hassle-free experience, taking care of all your transportation needs. Whether you are embarking on a cruise vacation or returning from one, our luxury vehicles are at your disposal to provide comfort and style.
With our dedicated Port Everglades black car service, you can rest assured that you will arrive at the port terminal promptly and efficiently. Our chauffeurs have extensive knowledge of the port area, ensuring smooth navigation through any traffic or logistical challenges.
Sit back and relax as our professional chauffeurs handle your luggage and provide you with a comfortable ride to or from Port Everglades. We pride ourselves on delivering exceptional service, ensuring your cruise experience starts or ends on a high note.
Whether you are traveling solo, with family, or as part of a group, our fleet of luxury vehicles can accommodate your needs. We also offer black car service in Fort Lauderdale to and from the Port of Miami. Enjoy peace of mind knowing that your transportation needs will be handled with the utmost professionalism and attention to detail.
Book your Port Everglades black car service with Presidential Limo today.
Arrive in style with Presidential Limo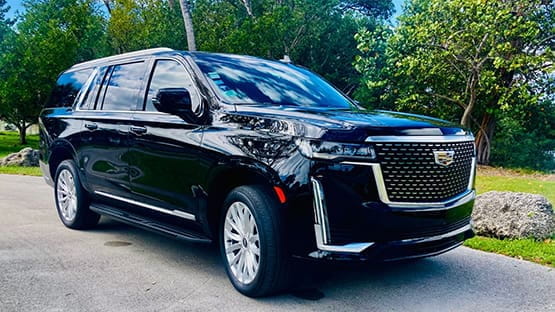 When it comes to luxury transportation and black car service in Fort Lauderdale, Presidential Limo is the name you can trust. From leisure activities and exploring the city to our airport, corporate, executive, private, and Port Everglades services, we have your every transportation need covered.
With our fleet of exceptionally maintained and stylish vehicles paired with professional chauffeurs who prioritize your comfort and safety, we ensure you arrive at your destination in style. Our commitment to exceptional customer service means we go above and beyond to exceed your expectations and can even personalize your experience to suit your specific needs.
Whether you're a resident or visitor in Fort Lauderdale, let us take care of all your transportation needs so you can focus on enjoying your time here. We look forward to providing a seamless and memorable experience.
Sources:
Bonnet House Museum & Gardens.