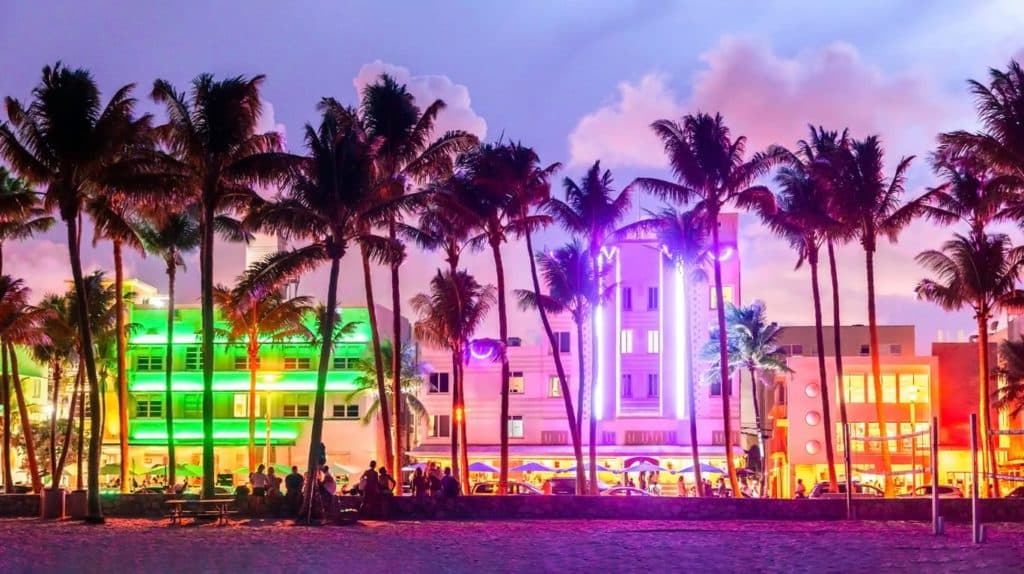 Miami is one of the hottest places in the United States for people to live in or visit. This vibrant city has everything one can imagine and, to make things better, has the selling point of having beautiful Florida weather. If you're a local or a tourist wondering how to explore this city best, look no further than the Presidential Limo's guide on getting around Miami.
Arriving in Miami
Since Miami is close to the tip of Florida state, the most common way that the majority of travelers come to Miami is by air. Flying to this popular city is often the easiest and most practical way to get here, so if you're looking to travel to Miami, you should first check out the airlines and look at the prices surrounding your desired travel dates.
Miami Airport Transportation (MIA)
Shuttle service

:

MIA Airport has a 24/7 shuttle service that you can rely on when you travel into Miami via plane, making it easy to reach downtown Miami upon your arrival

Metrorail

:

This 25-mile dual track allows you to travel from the MIA Airport and runs throughout Miami, getting you anywhere you need to go, including downtown Miami, the Civic Center/Jackson Memorial Hospital area, Coral Gables, Liberty City, and more

Miami Beach Airport Express Bus:

The

Miami Beach Airport Express Bus

allows travelers to safely transfer from Miami Airport to Miami Beach within about an hour

Cab/taxi

: Like any major city, Miami unsurprisingly has a plethora of yellow cab/taxi services that you may choose from when checking out different parts of the city. These yellow taxis are especially useful when traveling from the Miami Airport to other parts of the city.

Private luxury car service

: One of the most convenient and luxurious ways to travel throughout Miami is with the private luxury car service

Presidential

. Using Presidential will let you enjoy traveling at your own pace. You won't need to rush after arriving at the Miami International Airport as your luxe driver will be patiently waiting for you.  
Reserve a ride today with Presidential Worldwide Luxury Transportation. 
Getting around Miami
Once you've arrived in Miami, there are plenty of options for getting around the city. Whether you're looking for luxurious and private or adventurous and exciting, Miami is home to any type of transportation imaginable!
Metrobus

: This Metrobus system is a great public transportation option and transports riders anywhere from major hospitals and schools to entertainment and shopping centers. These buses are equipped with bike racks to allow you to explore even further by bike once you reach your main destination via bus. 

Metromover

:

This form of public transportation is unique and convenient. The Metromover is a free elevated people mover system that runs daily throughout the downtown Miami area and beyond.

Metrorail

: With 25 miles of track, the Metrorail system can transport you to a wide range of places throughout Miami. Like any rail system, the Miami Metrorail is affordable, quick, and convenient, making it a great way to travel throughout the city whether you're a local or a tourist. 

Tri-Rail

: The Miami Tri-Rail is a popular option for commuters, whether they're traveling to school or work. The system map for the Tri-Rail ranged from West Palm Beach to Miami Airport, with more than several stops in between. 

Trolleys

: Who doesn't enjoy taking a trolley ride through a vibrant city? The Miami trolley system provides a fun, accessible, and free form of public transportation for locals and tourists alike, making it a popular option for anyone looking to travel throughout the city. 

Water taxis

:

One of the most unique ways to travel around Miami is with

Water Taxi Miami

. This nautical method of transportation allows locals and tourists to travel between different neighborhoods in a fun way that not only gets you where you need to be but also gets you some relaxing time on the water.

Bicycles and scooters

: If you're looking for a more independent way to travel around the city, Miami is incredibly accessible by bike or scooter. Whether you're a local or tourist, renting a classic blue

citibike

is a great way to get out there to explore everything Miami has to offer. 

Private luxury car transportation:

Private luxury transportation doesn't have to be limited to traveling to and from an airport.

Presidential Worldwide Luxury Transportation

allows you to hire a driver and luxe vehicle to travel around Miami. The vehicle options range from Luxe Sedan or Luxe SUV to a Mercedes Sprinter Limo, allowing you to travel in the height of luxury, comfort, and style. By hiring Presidential, you can travel easily on your own terms without worrying about public transportation schedules.
Popular destination spots to visit in Miami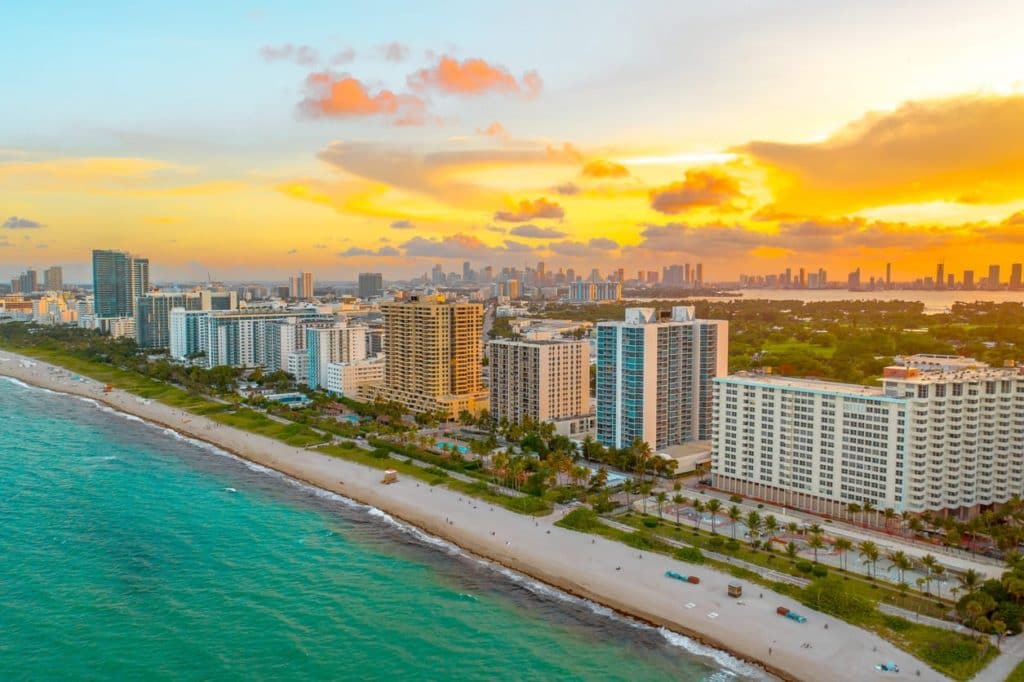 Whether you're a Miami local or visiting for a weekend, check out the following destination spots to maximize your time in this gorgeous and vibrant city:
Art Deco Historic District
Little Havana and Calle 8
Vizcaya Museum and Gardens
You don't want to miss anything Miami has to offer, so be sure to check out destination spots and public transportation options ahead of time to ensure you know how to get around Miami in order to have the vacation, or day trip, of a lifetime. 
Sources: 
Citibike.
Miami Beach Airport Express Bus.
Water Taxi Miami.