Black Car Service in Palm Beach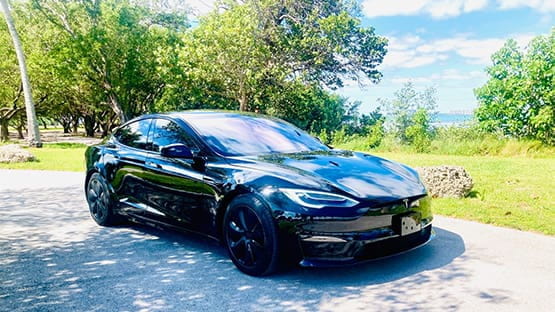 Welcome to Presidential Limo, where sophistication and elegance meet convenience. We are proud to introduce our exclusive black car service in Palm Beach, designed to cater to the discerning clientele who appreciates luxury transportation at its finest.
At Presidential Limo, we understand that every client deserves the utmost comfort and a seamless traveling experience. Our black car service offers top-of-the-line vehicles that exude class and style, ensuring you arrive at your destination in impeccable fashion.
Whether you require transportation for business meetings, airport transfers, or special events or simply want to enjoy a night out on the town without any worries about parking or having a designated driver, our professional chauffeurs will provide an unparalleled level of service tailored specifically to your needs.
Where is Palm Beach, Florida?
Palm Beach is a town in Palm Beach County, Florida. It is located on a barrier island across the Intracoastal Waterway from West Palm Beach. Palm Beach is known for its beautiful beaches, upscale shops and restaurants, and luxurious lifestyles.
What is there to do in Palm Beach?
Palm Beach offers a wealth of attractions and activities for visitors to enjoy, including these popular things to do:
Relax on the pristine beaches:

Palm Beach boasts beautiful sandy shores where you can soak up the sun, take a refreshing swim, or unwind with a stroll along the coastline

Visit Worth Avenue:

This renowned shopping district is home to high-end boutiques, art galleries, and upscale restaurants. Indulge in some retail therapy or admire the charming architecture.

Explore Flagler Museum:

Housed in Whitehall, one of America's grandest Gilded Age estates, this museum showcases Henry Flagler's legacy and offers tours that delve into the area's history

Enjoy outdoor activities:

Palm Beach offers opportunities for golfing, tennis, boating, and fishing. With its pleasant climate year-round, you can indulge in your favorite outdoor pursuits throughout the year

.

Discover nature at the Ann Norton Sculpture Gardens:

Explore these stunning gardens featuring impressive sculptures and lush landscapes. It's a serene setting to appreciate art and nature.

Visit the Palm Beach Zoo & Conservation Society:

This family-friendly attraction houses a diverse range of animals from across the globe and focuses on conservation efforts

Delight in culinary experiences:

Palm Beach is renowned for its exceptional dining scene. From high-end gourmet restaurants to waterfront eateries serving fresh seafood, there are plenty of options to satisfy any palate.

Explore the Norton Museum of Art:

This world-class museum features an extensive collection of art spanning various periods and genres. It regularly hosts exhibitions showcasing renowned artists.

Take a scenic drive along Ocean Boulevard:

Enjoy breathtaking views of the Atlantic Ocean as you cruise along this picturesque road lined with beautiful mansions and palm trees

Attend cultural events and performances:

Palm Beach is home to numerous theaters, performing arts centers, and music venues that host a variety of shows, concerts, and events throughout the year
With its natural beauty, luxury attractions, and vibrant cultural scene, Palm Beach is an ideal destination for those looking to immerse themselves in an unforgettable experience.
Where are some places to stay in Palm Beach?
Palm Beach offers a variety of luxurious and highly-rated accommodations to suit different preferences. Some popular Palm Beach hotel resorts include:
The Breakers:

This iconic oceanfront resort features stunning architecture, lavish rooms, and a range of amenities, including multiple pools, a spa, golf courses, and top-notch dining options

Eau Palm Beach Resort & Spa:

Known for its elegant ambiance and impeccable service, this beachfront resort offers luxurious rooms, an award-winning spa, fine dining experiences, and private beach access

Four Seasons Resort Palm Beach:

Situated on a pristine stretch of beach, this upscale resort boasts stylish rooms with panoramic views of the Atlantic Ocean. It offers world-class amenities such as a spa, oceanfront pools, gourmet restaurants, and various recreational activities.

The Brazilian Court Hotel:

Nestled in the heart of Palm Beach, this boutique hotel offers upscale accommodations with European-inspired decor. It features a lush courtyard, a tranquil pool area, and renowned dining options.

The Colony Palm Beach:

With its charming Mediterranean-style architecture, this luxury hotel offers elegantly appointed rooms and suites. Guests can enjoy an outdoor pool, a rooftop terrace with sweeping views, and top-notch dining experiences.

Tideline Ocean Resort & Spa:

This modern beachfront resort provides stylish rooms with ocean or city views. Amenities include two oceanfront pools, a spa, a fitness center, and waterfront dining options.
What is Palm Beach known for?
Palm Beach is renowned for its opulence, beauty, and luxurious lifestyle. Here are some aspects that Palm Beach is known for:
Wealth and affluence:

Palm Beach is often associated with wealth and luxury. It has been a favored destination for billionaires and celebrities who reside in lavish estates along its coastline.

Beautiful beaches:

The town boasts picturesque sandy beaches with crystal-clear waters, making it an idyllic destination for sunbathing, swimming, water sports, and leisurely walks along the shoreline

Luxury shopping:

Palm Beach's Worth Avenue is famous for its high-end shopping experiences. This upscale district features designer boutiques, jewelry stores, art galleries, and gourmet restaurants that cater to the well-heeled clientele.

Gilded Age history:

Palm Beach has a rich history tied to America's Gilded Age, with many historic mansions and properties dating back to this era. The iconic Breakers Hotel is an example of grand architecture from that time.

Exclusive golf courses:

Palm Beach boasts world-class golf courses, attracting avid golfers from around the world. These courses provide challenging gameplay while offering breathtaking ocean views and lush landscapes

.

Fine dining experiences:

The town offers a vibrant culinary scene with upscale restaurants renowned for their exquisite cuisine and waterfront dining settings

Cultural attractions:

Palm Beach features notable cultural institutions such as museums, art galleries, and theaters.

The Norton Museum of Art

, Ann Norton Sculpture Gardens, and the Kravis Center for the Performing Arts are popular venues that cater to art lovers and patrons of performing arts.

Elegance and glamor:

Palm Beach is synonymous with sophistication and elegance. Its meticulously manicured landscapes, palm-lined streets, and luxurious properties create a glamorous atmosphere that attracts visitors seeking a refined experience.
These elements collectively contribute to Palm Beach's reputation as a glamorous destination defined by luxury, natural beauty, high-end shopping opportunities, and a rich cultural heritage.
Private luxury black car service
Several benefits of using the private luxury black car service in Palm Beach from Presidential Limo include:
Convenience:

Our private car service allows you to enjoy door-to-door transportation without worrying about parking or navigating through traffic

Safety and security:

The drivers provided by Presidential Limo undergo thorough background checks and have extensive driving experience, ensuring a safe and secure journey

Luxury and comfort:

The black car vehicles offered by Presidential Limo are well-maintained and provide luxurious interiors for a comfortable ride

Professionalism:

Our drivers are trained to deliver excellent customer service, ensuring an exceptional experience throughout your trip with a personalized touch

Flexibility:

Whether you need transportation for sightseeing, business meetings, special events, shopping, or a night out on the town, our private car service can accommodate your schedule and preferences

Time-saving:

With a professional driver at the wheel, you can relax, take in the sights, or work, allowing you to make the most of your time

Privacy:

Our black car service in Palm Beach offers enhanced privacy compared to other forms of transportation, making it ideal for business travelers or those looking for a more intimate experience

Local knowledge:

Our drivers are familiar with the Palm Beach area and can provide recommendations on local attractions and restaurants

Peace of mind:

Booking our private luxury black car service gives you peace of mind knowing your transportation needs are taken care of with discretion and professionalism
Port of Palm Beach black car service
Presidential Limo provides black car service to the Port of Palm Beach for cruise vacations to the Bahamas and Caribbean for a memorable luxurious start or finish to your vacation.
Convenient transportation:

Our black car service offers convenient transportation from your desired location to the Port of Palm Beach, ensuring you arrive on time for your cruise departure or pick-up

Hassle-free process:

With our black car service, you don't need to worry about parking or dealing with traffic at the port. Your driver will drop you off and pick you up directly at the terminal, making the process hassle-free.

Assistance with luggage:

Our drivers assist with loading and unloading your luggage, making it easier for you when traveling to or from the port

Flexibility in scheduling:

Our black car service allows you to customize your pick-up and drop-off times according to your cruise itinerary, giving you the flexibility to start and end your cruise vacation on your own schedule

Comfortable and relaxing ride:

Enjoy luxurious interiors, comfortable seating, and ample space for passengers and luggage. This ensures a relaxing ride before or after your cruise.

Professional drivers:

Our drivers are experienced professionals familiar with the Port of Palm Beach for a smooth and efficient journey

Cost-effective group travel:

Our cruise black car service can be a cost-effective option if you're traveling with a group

. Splitting the cost between friends makes it more affordable and convenient than other transportation options.

Time-saving:

Our black car service saves you time by providing direct transportation to and from the port, eliminating the need for additional transfers or waiting in line for taxis

Luxury experience:

Traveling to or from the port in a luxurious black car adds an extra touch of sophistication and elegance to your cruise vacation journey
Airport black car service
Presidential Limo provides airport black car service in Palm Beach with the following benefits:
Prompt and reliable:

With our airport black car service, you can trust that your driver will arrive on time to pick you up and drop you off, ensuring a stress-free travel experience

Flight tracking:

Our drivers are equipped with technology that allows them to track your flight in real-time. This enables them to adjust their schedule accordingly if there are any delays or changes to your flight itinerary.

Assistance with luggage:

Our drivers take care of loading and unloading your luggage, making the process more convenient for you

Efficient routing:

Our experienced drivers have in-depth knowledge of the best routes to and from the airport, ensuring efficient travel times and minimizing delays

Meet and greet service:

Upon arrival at the airport, your driver will be waiting for you in the designated area with a sign bearing your name. This personalized meet-and-greet service adds a level of convenience and professionalism.

Comfortable ride:

Our black car vehicles are spacious and comfortable, allowing you to relax after a long flight or prepare for upcoming meetings

Professional driver assistance:

Our drivers are well-trained professionals who can assist you with any questions or concerns you may have regarding your trip or destination

Overall convenience:

From curb-to-curb service to comfortable seating and reliable drivers, our airport black car service offers convenience at every step of your journey
Book VIP black car service in Palm Beach today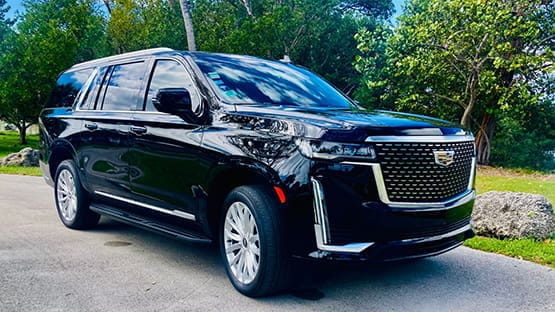 Experience the epitome of luxury and convenience with our black car service in Palm Beach, Fort Lauderdale, and Miami. Let Presidential Limo take care of all your transportation needs, delivering a professional, comfortable, and reliable experience every time for a truly VIP travel experience.
Book VIP Palm Beach luxury black car service by contacting us today.
Sources:
Palm Beach Zoo & Conservation Society.