Luxury Car Service in Fort Lauderdale
Presidential Limo proudly offers luxury car service in Fort Lauderdale, catering to discerning guests who demand the best. With an unmatched dedication to excellence and a passion for superior service, we provide a refined and opulent transportation experience.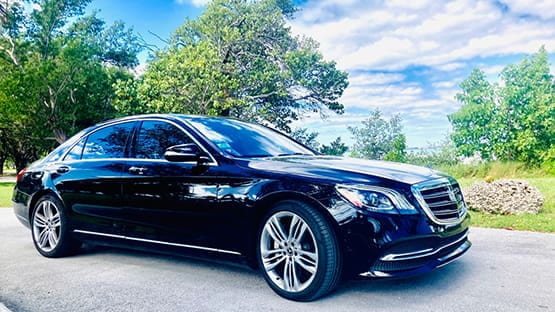 Whether it's airport transfers, corporate travel, special occasions, or enjoying a night on the town, our fleet of meticulously maintained vehicles and professional chauffeurs ensures that every journey is flawless. Indulge in comfort, elegance, and reliability with our Fort Lauderdale luxury car service.
Book your Presidential luxury ride today.
Travel around Fort Lauderdale in style
Experience the epitome of style and luxury as you navigate through the vibrant streets of Fort Lauderdale. At Presidential Limo, we understand that your journey is just as important as the destination, which is why we go above and beyond to provide a first-class experience like no other. 
Our fleet of luxury cars
Our fleet of luxurious vehicles is outfitted with state-of-the-art amenities, ensuring comfort and relaxation throughout your ride. Whether you're a visitor looking to explore all that Fort Lauderdale has to offer or a local who wants to elevate their daily commute, our professional chauffeurs are here to make every moment extraordinary. 
Our fleet includes elegant sedans that exude sophistication and class. Our top-of-the-line SUVs are ideal for those seeking ample space, comfort, and a touch of extravagance during their journey.
Planning a group outing or needing transportation for larger parties? Choose our spacious vans, designed with roomy interiors and modern amenities to provide a seamless travel experience for everyone. When you want to make a statement or celebrate a special occasion in style, our magnificent limousines will exceed your expectations with their luxurious features and exquisite craftsmanship.
Eco-friendly
Presidential Limo is committed to providing luxurious and reliable transportation services and prioritizes sustainability and eco-conscious practices. We understand the importance of minimizing our carbon footprint and protecting the environment for future generations.
We have integrated environmentally friendly vehicles into our fleet. Our selection of hybrid sedans and Tesla EVs offers an elegant and sustainable alternative for your travel needs. These eco-friendly options allow you to relax and enjoy your journey while reducing emissions and promoting cleaner air quality.
Professional service
At Presidential Limo, we pride ourselves on providing professional and reliable service for a wide range of transportation needs in Fort Lauderdale. Our experienced chauffeurs are dedicated to ensuring your journey is smooth, efficient, and enjoyable from start to finish.
If you're heading to the airport, our luxury car service ensures timely arrivals and departures, taking away the stress of travel. We also specialize in transporting passengers to Port Everglades Cruise Terminal, offering a seamless transition from land to sea as you embark on your cruise adventure.
For those traveling by train, our dependable service extends to and from the convenient Brightline Station. If you're planning a night out on the town or attending a special event in Fort Lauderdale or anywhere in South Florida, our luxury cars add an extra touch of elegance and style while you relax and enjoy every moment.
Professional courteous drivers
Our team of professional and courteous drivers is dedicated to delivering the highest level of service to our guests in Fort Lauderdale. Our drivers undergo rigorous training and possess extensive knowledge of the local area, ensuring a smooth and efficient journey every time.
Our drivers are skilled behind the wheel and also prioritize your comfort and safety. They understand that punctuality is essential. You can rely on their expertise to navigate traffic and find the most efficient route to your destination.
Our chauffeurs also exude professionalism at all times, providing you with exceptional customer service from start to finish. They will greet you with a warm smile, assist with luggage handling, and accommodate any special requests or preferences you may have during your journey.
Book luxury car service in Fort Lauderdale today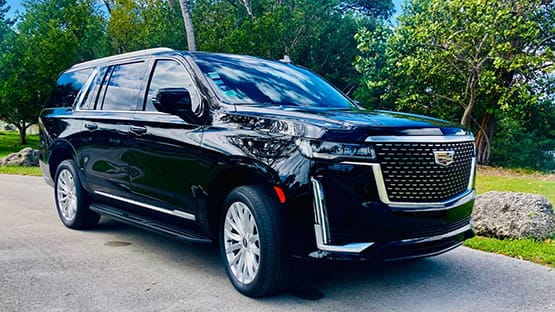 Experience the pinnacle of luxury and convenience in Fort Lauderdale with our luxury car service. No matter your transportation needs, our professional drivers and well-maintained, modern vehicles are at your service. Treat yourself to unparalleled comfort and sophistication by choosing Presidential Limo for all your transportation needs.
Elevate your travel experience by reserving a ride today.
Sources: