Private Car Service in Fort Lauderdale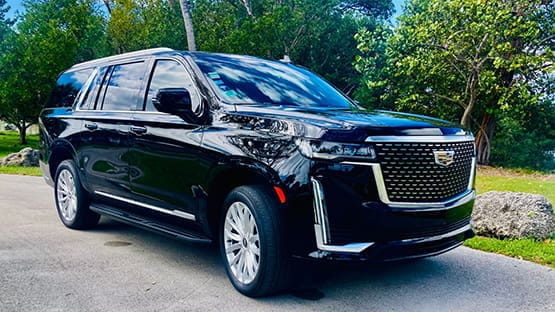 Sometimes, sitting back, relaxing, and letting someone else navigate traffic is ideal. Whether you're traveling for work, busy with special activities, or taking friends or family to see the sights, hiring a private car service is a fantastic way to travel in Fort Lauderdale and other Florida locations.
Reserve a ride with Presidential today.
Why hire a private car service?
Hiring a private car service offers multiple benefits.
Reliability
At Presidential, we maintain our fleet of luxury cars and check vehicles daily to ensure they're ready for our clientele. You can sit back and relax in clean vehicles with reliable brakes, tires, and engines. 
Convenience 
Hiring a limo eliminates your navigational stress. You don't have to worry about finding locations via your GPS or missing your turn while driving on the highway. Our expert drivers know the terrain, and if traffic is backed up, they know the best detours to get you to your destination on time.
Luxury
Settle into our pristine leather seats and ride in style when you use our private car service. We also offer amenities, such as complimentary water, for your comfort and convenience.
Privacy
You can turn the wheel over to a professional driver without turning to public transportation. Taking a bus can be convenient, but you never know if you'll get a seat or if you'll have people looking over your shoulder while working on a business report or reading personal correspondence. Booking a private car service ensures your affairs remain private.
For business 
Private car services are ideal for business travel because you can focus on preparing for work meetings and making calls while en route, allowing you to maximize your work hours when traveling.
We offer convenient airport transportation. Our Fort Lauderdale branch offers service to local airports. Whether you're heading to Fort Lauderdale Executive Airport or Fort Lauderdale/Hollywood International Airport, you can let our trained drivers handle the traffic. 
Instead of worrying about returning a rental car before you check in, you can get a ride to the airport in one of our luxury cars. Our drivers deliver guests to the departures terminal, so all you need to do is head to the check-in and board your flight.
For pleasure
Private car services are ideal for personal use. There are many occasions when you can benefit from hiring a private car service to handle your transportation needs.
Travel
Perhaps you're visiting Florida while on vacation. Book us to pick you up from Fort Lauderdale/Hollywood International Airport when you arrive. Instead of trying to find your way to your accommodations after a long flight, you can sit back and relax and start taking in the sights while we get you to your hotel. And when it's time to fly home, we'll get you to the terminal in time for your flight.
You can also turn to private car services when you're sightseeing. Our drivers can take you to the Port Everglades Cruise Terminal and other popular tourist destinations in the area, allowing you to enjoy your time with friends and family while en route.
Night on the town
Heading out for a night on the town is a fantastic way to enjoy Fort Lauderdale's rich nightlife. There's no need to worry about a designated driver when you want to go out for dinner or enjoy an evening clubbing when our limo drivers provide your transportation.
Special events
Special events are opportunities to make memories that last a lifetime, and those memories don't have to include trying to find your way to your destination or getting stressed while navigating traffic. Some of the special events for which you should consider using private car services include the following:
Anniversaries:

Whether taking your parents out to commemorate their years together or spending the night celebrating your anniversary with your partner, using a private car service is the perfect way to extend the celebration from the moment you depart until you return home

Graduations:

High school and college graduations are significant milestones. Using a private car service adds a luxury element to these significant events.

Parties:

Turn heads when your private car service delivers you to your destination. You won't have to worry about searching for parking or avoiding adult beverages when you have a limo driver providing door-to-door service.

Proms:

Going to prom is a rite of passage for high school students, and you can transform prom from a special event to a magical occasion with a private car service

Weddings:

A lot of planning goes into weddings, and it's natural for the happy couple and their guests to want everything to be perfect. A private car service is the ideal way to eliminate transportation worries on your special day.
Private car services also supply excellent group transportation options. Book a Suburban or Escalade for small group transportation, or use our Sprinter limos for larger groups traveling together.
Why choose Presidential?
When you choose Presidential, you'll receive professional service from experienced drivers looking after your needs. Our reliable drivers will deliver you to your destination on schedule. We pride ourselves on delivering reliable service, ensuring you get when you're going and arrive on time.
We maintain an extensive eco-friendly fleet of luxury vehicles suitable for all business and personal travel, ensuring you travel in comfort and arrive in style.