Car Service Palm Beach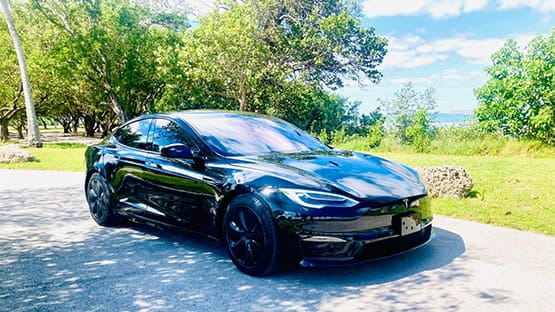 Palm Beach is a top travel destination for vacation fun and excitement as well as prominent business endeavors, and your transportation while here should reflect that. Presidential Limo stands out as the epitome of luxury and sophistication. 
Presidential Limo's car service fleet is a testament to our dedication to excellence. We pride ourselves on our unwavering commitment to quality and impeccable service, qualities that set us apart from the competition. The Presidential Limo team exercises extreme focus on safety and ensures our vehicles undergo regular maintenance and rigorous safety inspections, guaranteeing smooth and safe journeys. 
Presidential Limo's car services await to elevate your transportation experience to the next level of luxury and comfort. 
Why hire a car service in palm beach?
Business car service
When traveling for business purposes, time is of the essence. Immediately upon enlisting Presidential Limo's car services, you can relax with confidence knowing that you will reach your destination promptly and efficiently. Our professional chauffeurs are well acquainted with the area and can navigate through traffic and unfamiliar routes, ensuring timely arrival to your destination. The extra time to get work done while en route to your destination is an added bonus. 
Flying in on business? Employ our services and allow our dedicated team to pick you up and deliver you to or from Palm Beach International Airport. After a long flight, the last thing you want to have to do is drive to where you need to be. Let our skilled chauffeurs do the driving while you recoup from the long flight. 
Event car service
When it comes to attending events in Palm Beach, a competent car service can elevate your experience. If you'd like to leave a lasting impression, employ Presidential Limo's car services and arrive in style. Our fleet of luxurious vehicles can cater to the ambiance and theme of any event. 
Entertaining guests
Entertaining guests? Presidential Limo's car services are a great way to leave your guests with a memorable experience. The chauffeurs on our team take the wheel so you don't have to, allowing you to be an attentive host without any distractions. 
Evenings on the town
Evenings on the town are meant to be pleasurable and worry-free. Our services ensure that you can relax and indulge in the vibrant nightlife that Palm Beach is known for without the hassle of worrying about parking or driving under the influence. Presidential is at your disposal — you and your friends can make the most of your evening on the town, hopping from one venture to the next. You'll enjoy the comfort and safety of Presidential's car service.
Traveling
Are you a traveler visiting Palm Beach? Then Presidential's car services can add luxury and convenience to your trip. No need to rely on public transportation or rental car availability. Don't waste time, start your exploration of the city immediately, without any delays or hassle of navigation. 
Why Presidential's car service?
Safety 
Presidential Limo prioritizes safety above all else. Our vehicles are expertly maintained with thorough and regular inspections and maintenance. Equipped with advanced safety technologies and operated by extensively trained personnel, you are sure to have a safe and secure trip. 
Reliability
Promptness and reliability are important components in today's fast-paced world. We exemplify reliability with meticulously planned routes and real-time traffic monitoring, so you are sure to be on time even with the tightest schedule. We take into consideration possible unforeseen circumstances and create backup plans to offer peace of mind in the event something unexpected transpires. 
Convenience
We strive to provide our clients with the ultimate convenience. From airport transfers to intercity travel, our services cater to every demand promptly and efficiently. Our streamlined processes and tailored services are a hassle-free experience. From easily booking on your mobile phone to excellent customer service we provide our clients with the convenience they need. 
Comfort
Embrace unparalleled comfort and relaxation during your journey. Our fleets of luxury vehicles are equipped with plush seating, advanced climate control, and cutting-edge entertainment options. Our commitment to comfort creates an environment conducive to reflection and preparation. From spacious sedans to stylish SUVs, our fleet of luxurious vehicles ensures a comfortable ride every time. 
Professional image
First impressions can make it or break it, and arriving in style can significantly influence others' perceptions. Our services supply you with an opportunity to showcase a professional image with little hassle and effort. Designed to exude elegance and sophistication, our fleet will make a lasting impression and is a reflection of our commitment to professionalism. Our extensively trained team members are the epitome of professionalism and are sure to impress. 
Our fleet
Palm Beach is a coastal paradise and has captured the hearts of countless visitors throughout the years. With its picturesque beauty and timeless appeal it has earned its place as one of the world's most popular travel destinations. When in such a grand location, it only seems fitting for your transportation to be just as glorious. Our lineup of vehicle options offers an elevated experience conducive to the allure of Palm Beach.
Luxury cars
Suburban 

Escalade

Mercedes Sprinter Limo
Eco-friendly
Lincoln Continental

Mercedes Benz S550
Book Palm Beach's premier car service today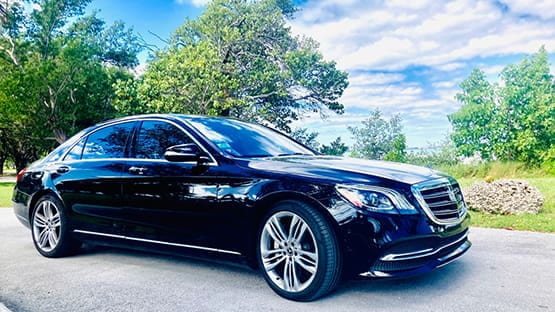 Whatever you are looking for in your transportation needs, we have it. From spacious sedans to luxurious SUVs our fleet is equipped to cater to your needs. Our incredible team dedicated to customer satisfaction is at your service and ready to eliminate your transportation woes and replace them with opulence and convenience. 
Sources: